Satori, the essence of Japan
From cinema to animated movies and video games, from politics to martial arts, from literature to photography and way beyond, Japan has produced countless top-of mind personalities of worldwide fame. In the realm of scents, if we were to name one Japanese ambassador, that one should undoubtedly be Ms. Satori Osawa.
Steeped in the traditional Japanese culture and way of life, Satori-san was destined to become a perfume creator. From the flowers that her mother was handling as a kadō teacher (kadō, also known as ikebana, is the art of traditional Japanese flower arrangements) and the burning incense or charcoal during the tea ceremony (both her mother and herself are sadō masters, the art of traditional Japanese tea ceremony) to the smells of nature and those of seasons, the whole environment brought to her nose a symphony that tickled her native sensibility and interest in scents.
No wonder that Satori-san brings about a new olfactory language, different from what the Occident is accustomed to. For her, the perfume is more than a self-assertion tool: it's medium of subtle meanings, values and messages. It's something that can be perceived through all the senses, not only by smell. It's a sign of space and time, not just an identity marker. It's a bridge between the inner and the outer world, present and past, reality and legend, Occident and Orient.
Through her artistry, Satori-san distillates Nipponese rituals, poems, myths and personalities into the finest fragrances. Japanese classic poetry, especially the Man'yōshū anthology, provide her with endless inspiration.
Oribe is inspired by Oribe Furuta, famous master of the Japanese tea ceremony from the 16th century. Both inspired by Man'yōshū, Sakura is a wave of cherry blossom petals floating in the wind, an ode to hanami, while Yoru no Ume captures the soul of Japanese plum. Suiren is a Japanese lotus garden. Wasanbon is the gourmand pleasure given by the homonymic fine-grained Japanese sugar. Koke Shimizu is the water dancing on a green moss carpet. Reversely, she refines iconic elements from other cultures through her specific filter in perfumes such as Mother Road 66 or Petit Trianon.
Without going further with the olfactory description of Satori-san's work, the aim of this interview is to explore the backstage of her creative and entrepreneurial journey, the feelings and forces that propelled her under the spotlights of the global stage of perfumes.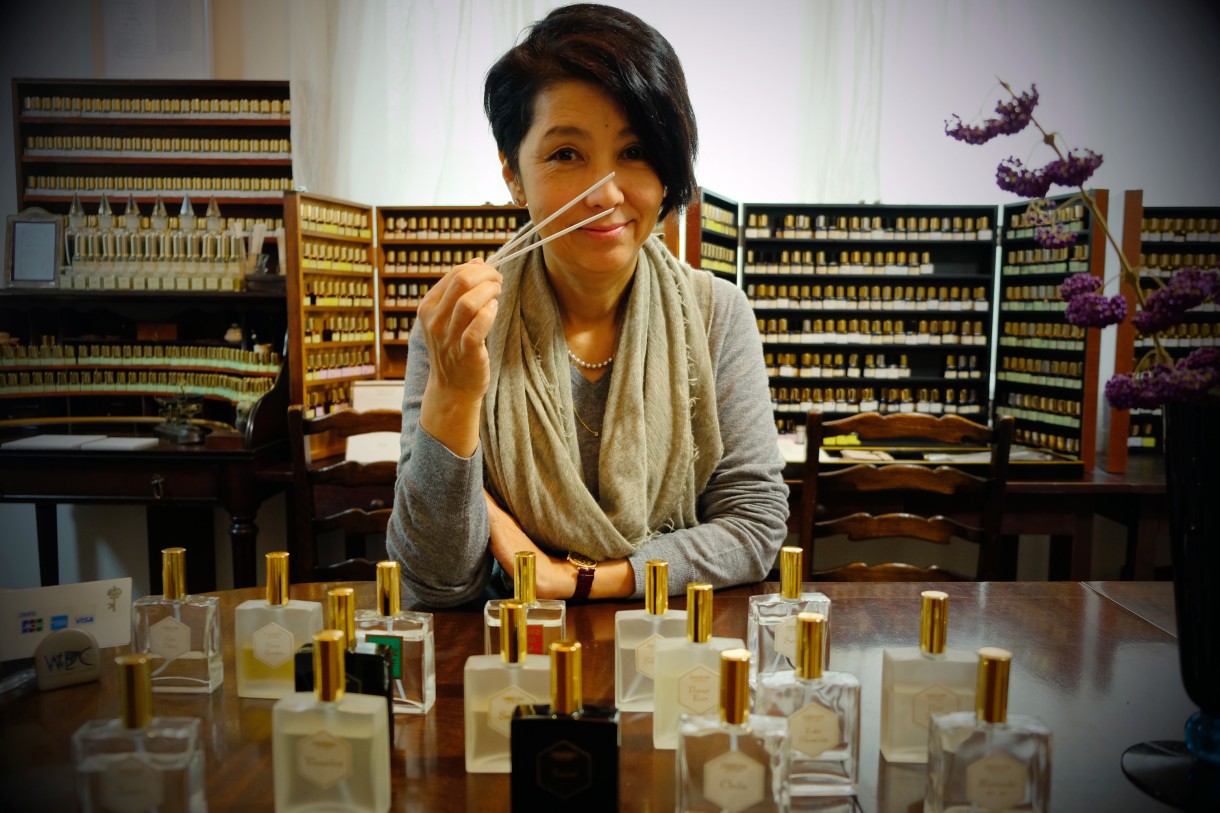 The beginnings
We would like to know how it all started. As a child, have you ever dreamed about becoming a perfume creator?
When I was a child, just like any other girl, I was dreaming to be a bride… The next option was becoming a gardener, since I liked flowers and greeneries so much… I also dreamed to become an astronomer or a ballerina. However, most of the times, my interest leaned towards the flowers and everything related to the vegetal world.
Is there a strong olfactory souvenir or fact that influenced your career path and choices?
When I was a primary school student, I read a book called "Perfume" written by Michihisa Katada. I happened to find this booklet with lots of colored pictures of perfumes at home and learned how the word "Nose" was established in Japanese. However, at the time, I never thought I would become a perfumer.
My interest in perfumes grew up naturally, from plants, essential oils, blending essential oils and then perfumery. I was marveling, exploring, trying… I was taking the journey of wonder and I gradually realized that there was nothing but this perfumery for me.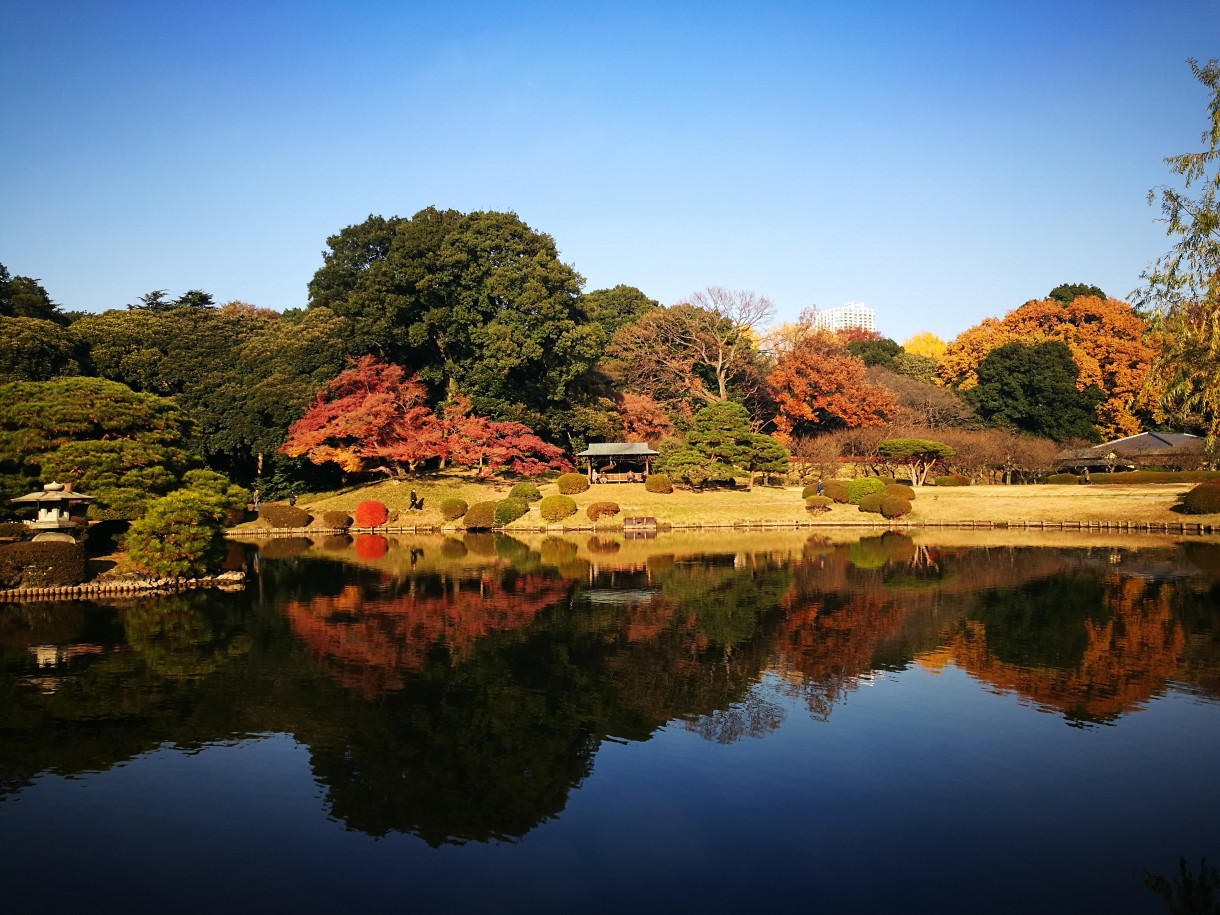 From 1988 until 2000, you held your own herbs and aromatherapy shop in Tokyo. Then, in 2000, you have created and launched the Parfum Satori brand. We would like to learn more about the moment when you decided to step into the perfume business. Which were your main motivations, in the very beginning?
Moving from aromatherapy to the perfumes market, it simply required my own business. I thought there will be no other way than launching my own brand in order to market the fragrances that I wished to create. In addition to the perfume line, I wanted to open and operate a fragrance school, for which I also needed my own brand. So, the brand creation was a way of empowering my ideas and making them happen. From the beginning, I wanted both products and school to coexist.
Creating my own brand gave me the ideal framework to draw on my identity as a Japanese. All my collections are all inspired and based on by my background and upbringing in Japan.
What was the attitude of people around you? Did you feel encouraged by the others and how much did this matter for you?
Of course, it matters a lot to me. At the very beginning, I could not find a role model of being an independent perfumer in Japan. So, there were the days of trial and error… In between disappointments and discouragements, I received numerous precious messages from various people and that have been encouraging and supporting me.
What did you expect to achieve by launching your own brand?
Besides being a way of personal affirmation and achievement, I felt it was my mission to introduce the Japanese culture to the world, since it was something that I have always been so deeply attached to.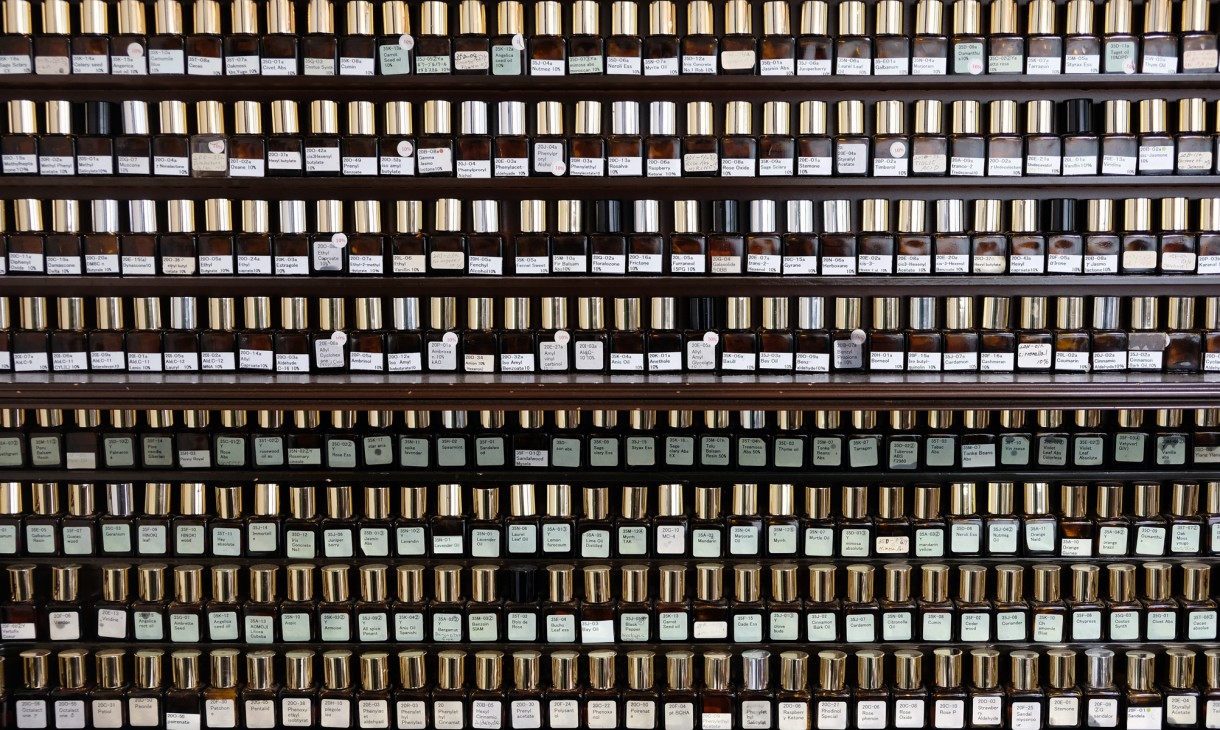 Satori school of perfumes
We'll come back afterwards to the brand and business issues. Meanwhile, could you please give us a little more details about the Satori school of perfumes?
My school is not a school only aiming to train perfumers, but it widely opens the door for people who like scent and want to learn. However, this does not mean that the content is for amateurs, it is a practical educational curriculum that utilizes the know-how of Parfum Satori. The goals and results of students are various, such as to get a fragrance oriented job, to raise the skills of their profession, to cultivate the richness of their inner life. For example, Tomoko joined the Parfum Satori Fragrance School in 2002. After graduating, she used the new skills besides her original career and she started to work for Takasago International Corporation as a marketing researcher. She left the office for family reasons in 2012 and currently works for Parfum Satori as a marketing director & fragrance school instructor.
Although fragrance raw materials are essential for the study of fragrance design, in general, it is difficult to obtain them and learn with them. As I am running my own perfume brand, I can supply all those raw materials to my school and students. You can also develop human resources from the school.
I think that product and school are a pair of wheels. It is my pleasure to talk with scent lovers. It is nothing but my sheer joy if, through designing fragrances, many people feel the joy of learning, the pleasure of knowing the unknown world, and the wonderful experience I have felt.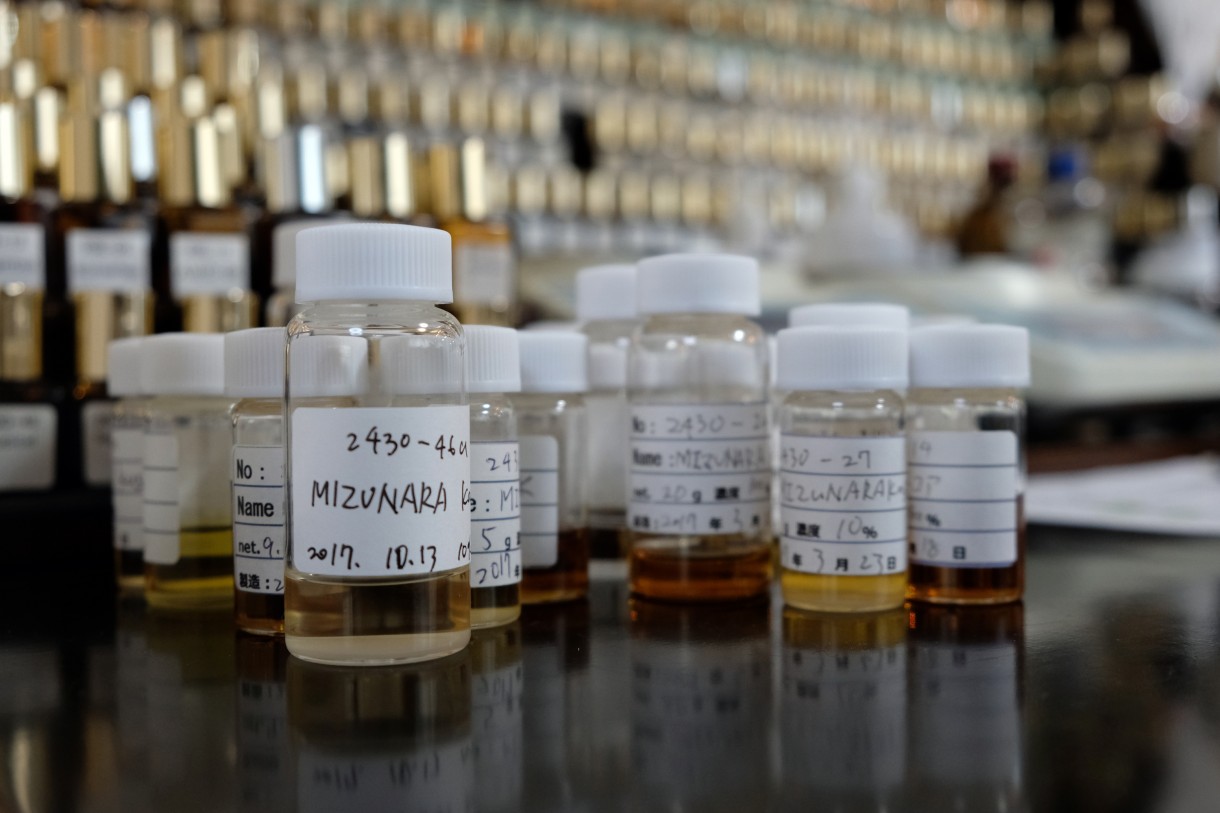 The act of creation
How do you define yourself: business woman, manager, nose, creator?
Being a perfumer, a creator.
We would like to know about your creation process: how does it happen? Which is the road from the idea to the final product?
Broadly speaking, when I design a fragrance, there are two ways to go. The first one is when I start from an image which I had when I was touched or moved by something I saw somewhere. The second way is when I find an interesting fragrance material and I feel inspired to make use of it.
I keep all these little ideas of my original base in what I call my "drawer of formulas". And when I aim to create a final product, although I sometimes decide a theme and design it from scratch, I also often combine those original bases kept in the "drawer".
The title may be chosen from the favorite words I collect on a daily basis. In the beginning, I play with my original bases that come out of my drawer, to decide between this and that, but as I continue to create, the chaos becomes cosmos and the direction gradually takes shape. Sometimes I listen to the opinion of my team and make adjustments.
Which are the stages that you go through during the act of creation? How do you know that you have reached the desired result?
There is a long way from the first to the final stage of the creation, but I go through this step by step. I normally do not get 100%... I always think it can be even better. I prepare a few of final forms, discuss with my team and then make a decision on which to go. The process flows slightly different when making a fragrance that is ordered by my client company. Since it is not a work of my own brand, I start from the client's request.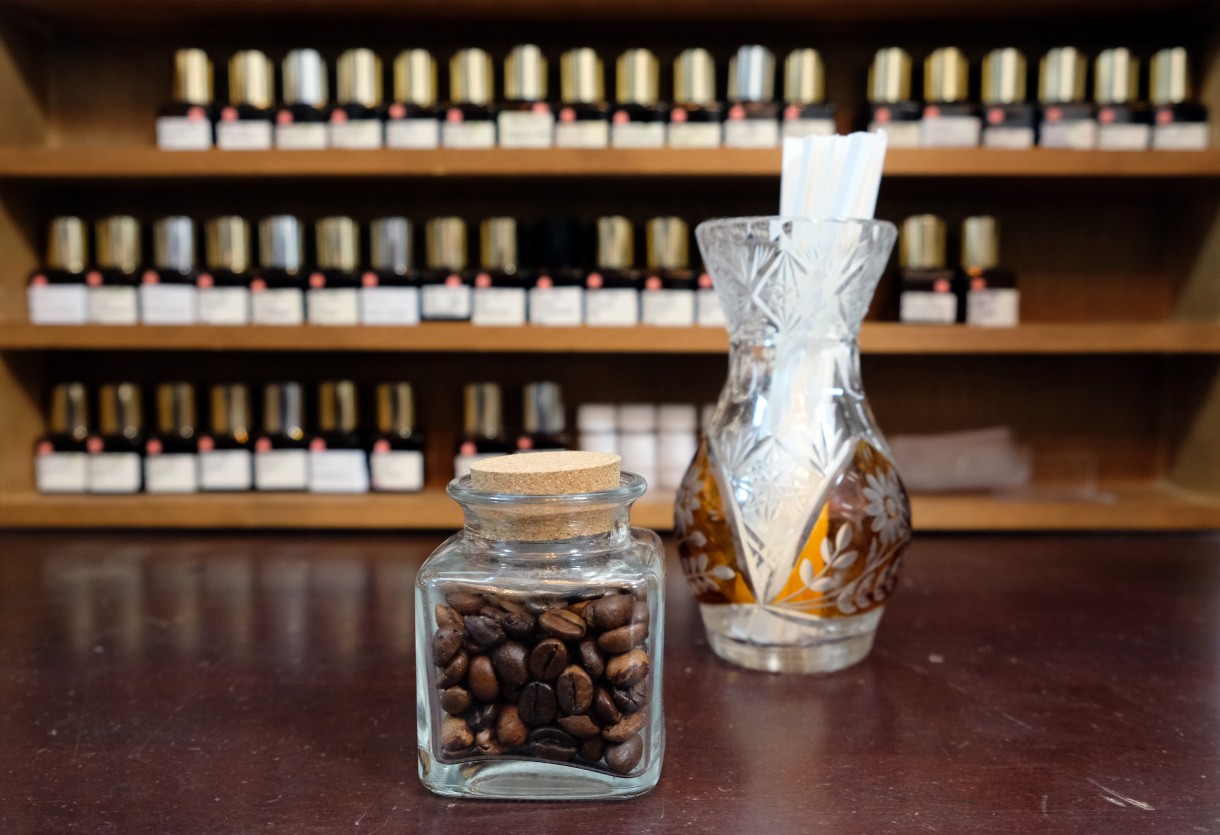 Statu quo
How do you feel about the current state of your business, now that your brand achieved international acclaim? Do you feel that you have fulfilled your initial goal?
I am filled with gratitude for the current status quo. The vital framework that I dreamed about is realized. The next big step is to achieve critical mass and size from a business perspective and to assimilate the generation change, from a product and brand perspective.
Which is your biggest accomplishment as creator?
When I see on the shelves of the stores the fragrances that I have designed, I have a strong feeling of accomplishment. I also feel the same when I talk to my customers and learn that they appreciate my creations.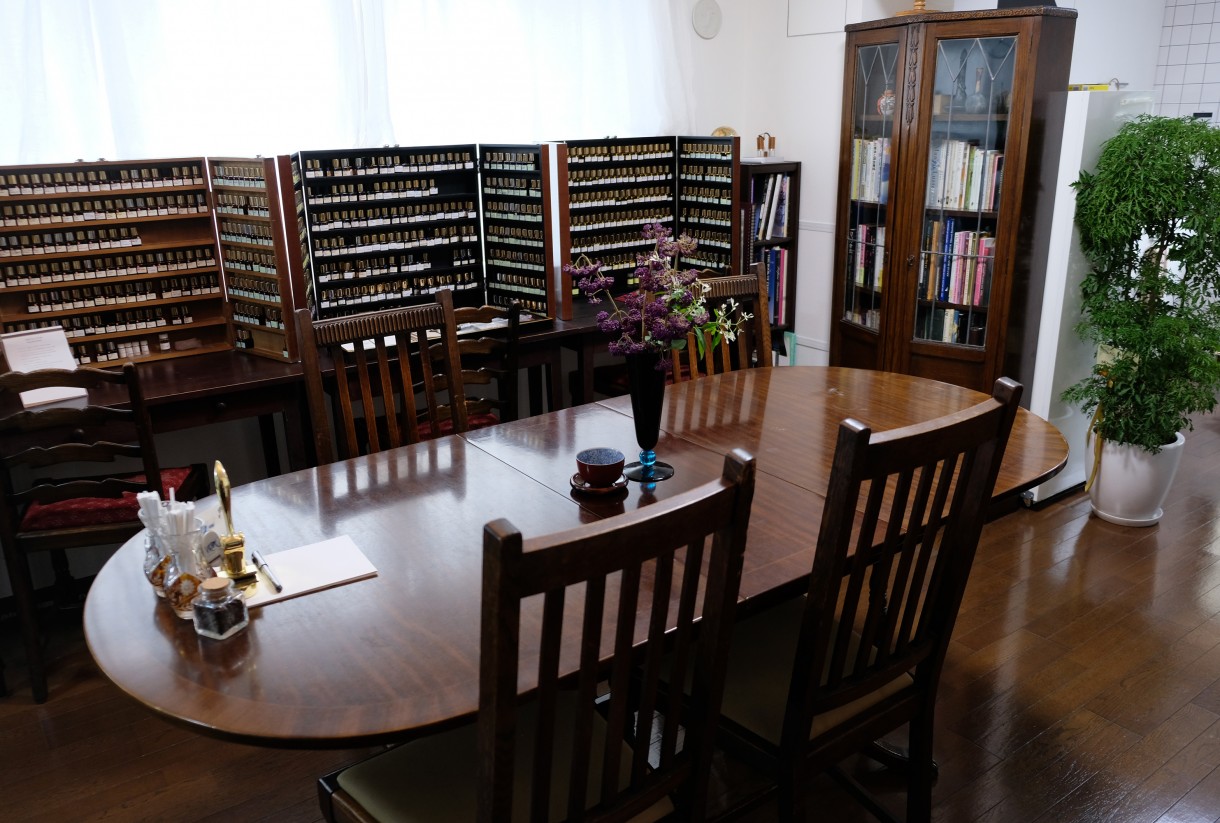 Which is the most beautiful part of your entrepreneurial journey?
The most beautiful part is the fact that there are people who enjoy my creations, my fragrances. I feel that there are people who understand me…
How about the hardest part?
If you are running your own business, as an independent perfumer, you need to set aside substantial time for management, other than creation. I am constantly lacking time. The hardest part, I think, is changing focus of the mind when trying to be a manager as well as a creator.
As an independent creator, there are moments when the future is uncertain, when I feel like I could lose my way. But the excitement of experiencing something new and finding inspiration in the things that touch my heart keeps me moving forward.
In Japan and Europe as well, a few big corporations dominate the market, driving it towards consolidation, product and communication standardization. How do you feel about being a small independent creator on a market controlled by "big sharks"?
I feel happy and blessed for having the opportunity to create what I like to create. I also enjoy being close to my fans and end-users, too, which is something that big corporations can't do. My personal asset is freedom: the freedom to create what I imagine and the freedom to be in touch with the people interested in my products.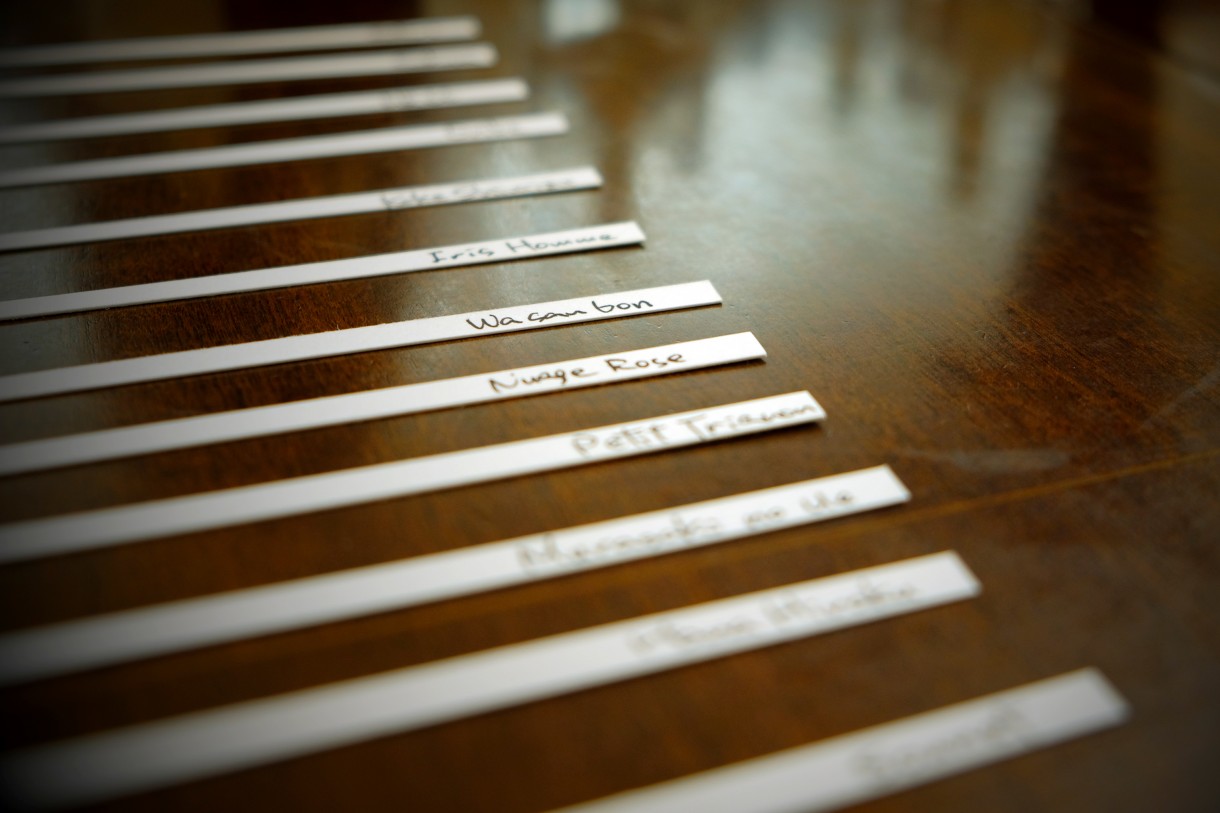 How important is your freedom, the fact of being independent?
As important as breathing.
How would you describe yourself, in three key attributes?
Tenacious in the sense of never giving up, full of curiosity and going my way.
In your opinion, what does it take to be a maker?
I think you need a specific mindset, such as to like what you are doing, to fully enjoy your work. Or otherwise, you need to make a living on what you love to do. I think, you can learn to like it when you continue to do it.
Any advice for young creators?
It is not a purpose to become a perfumer, but a matter of what you would like to achieve after becoming a perfumer.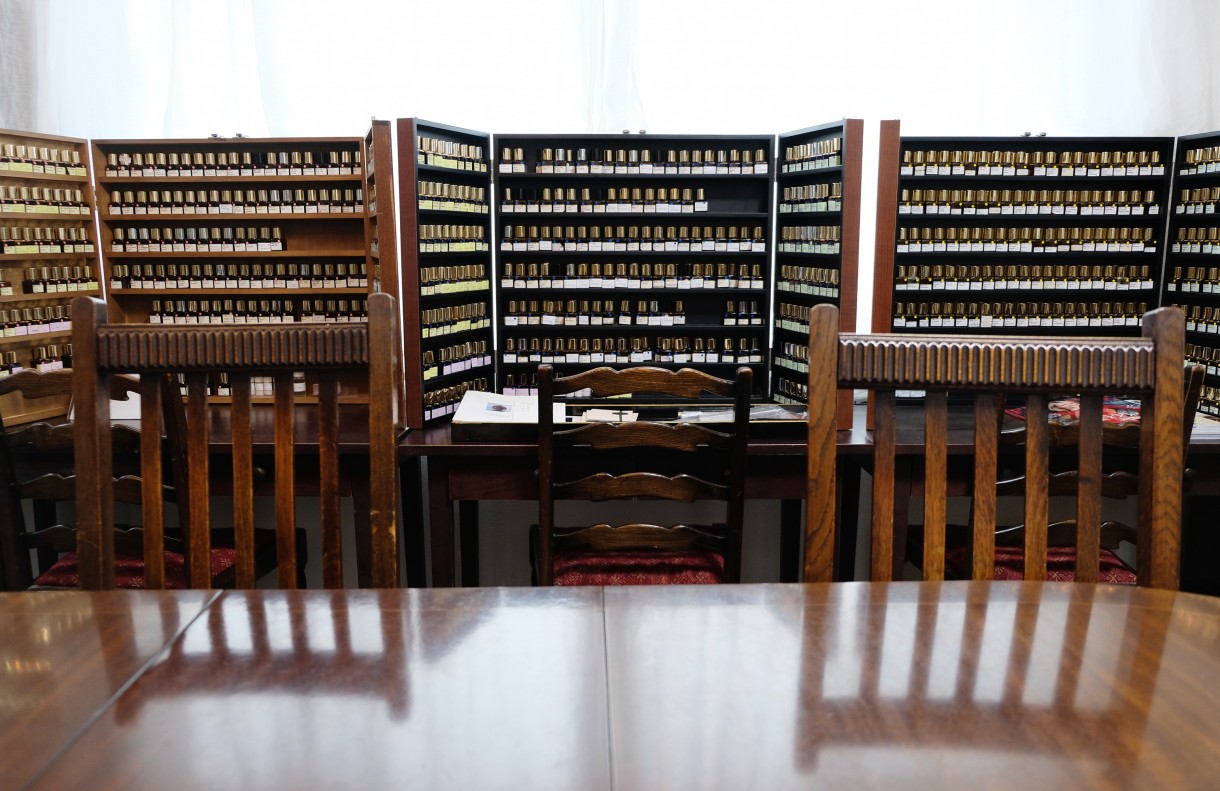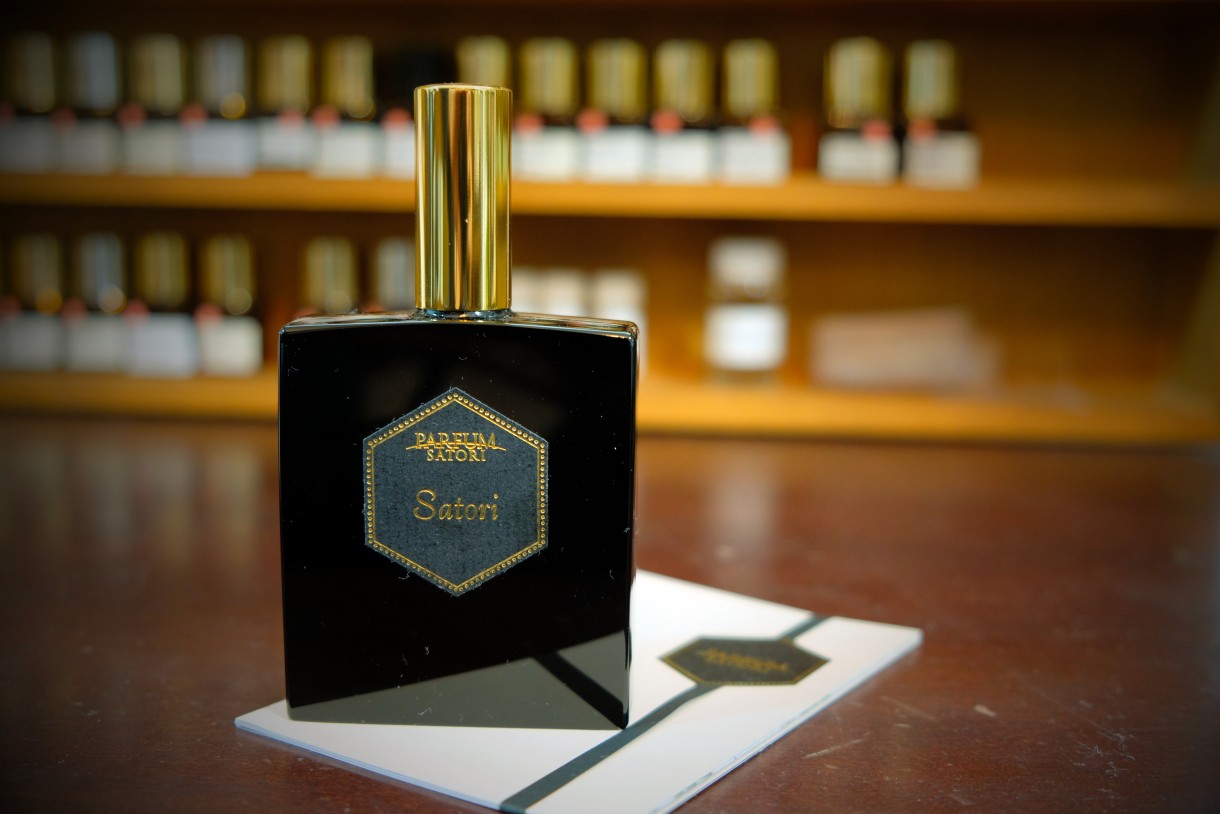 External links:
Parfum Satori Address: 3-6-8 Roppongi, Minato-ku, Tokyo 106-0032 Japan;
Parfum Satori official website.
Interview initially realized in English by Faurar. Images by Faurar.
© Faurar