Aurore Thuault, the art of the hook
The story of a contemporary embroider
Between family heritage, vocation and innate gift, Aurore's passion for needlecraft opens a new world of possibilities. With a perfect master of various techniques, tools and materials, her work astonishes through the lavishness of the patterns and the intensity of the labour while remaining elegant, balanced and geometric. It is no wonder that haute couture houses such as Chanel, Saint Laurent, Jean Paul Gaultier or Nina Ricci have been integrating her creativity and skill into their own creations.
While embroidery may be perceived as an out of date, womanly and kitsch craft performed by old ladies, Aurore astutely brings this métier into the present and trespasses the borders of conventional thinking by harmoniously fusing creative vision with handy execution, precious furnitures with inexpensive materials, geometric coordinates with organic inspirations. The result is of unexpected beauty and richness, a reverence for both nature and human imagination.
Where does your passion for manual work come from?
In fact, there are several things that influenced me. My great-grandmother was embroidering. My grandmother, seamstress, was also embroidering. Then, my mother was embroidering by passion. It sounds a bit cliché, but I have always seen women in my family make textile creations. Manual work has always surrounded me.
Can you tell us a couple of words about your professional path?
I studied in Paris, then in Japan. Then I got a job in logistics, but shortly after I started going to evening classes organised by the Paris City Hall. This is where I followed a class of blurred couture, because at the beginning I thought more about sewing. I took model-making lessons too, which I really loved. After this, I discovered the embroidery and Lunéville crochet. This technique suited me, it was love at first sight! In parallel, I took drawing lessons, to lay all the necessary bases for the creative process.
That's when I had an individual training project, and then passed my craft diploma in hand embroidery. The project I presented was a research work around the scales of a crocodile, on a macroscopic and microscopic scale.
Why scales?
Scales are a staple of couture, through glitter. I had a scientific approach. I started by looking at the scaled animals: the butterflies have scales, the sharks also have superb microscopic structures, some birds have scales on their legs, not to mention the fish…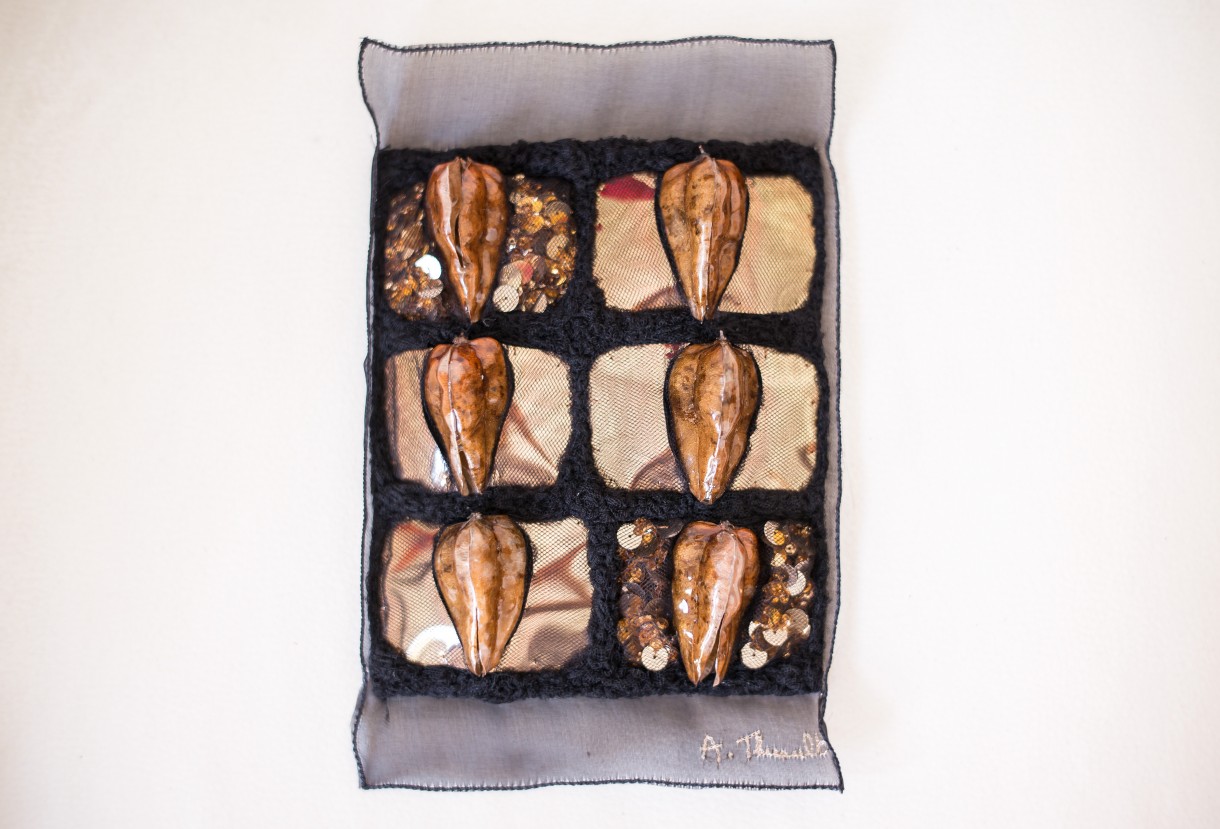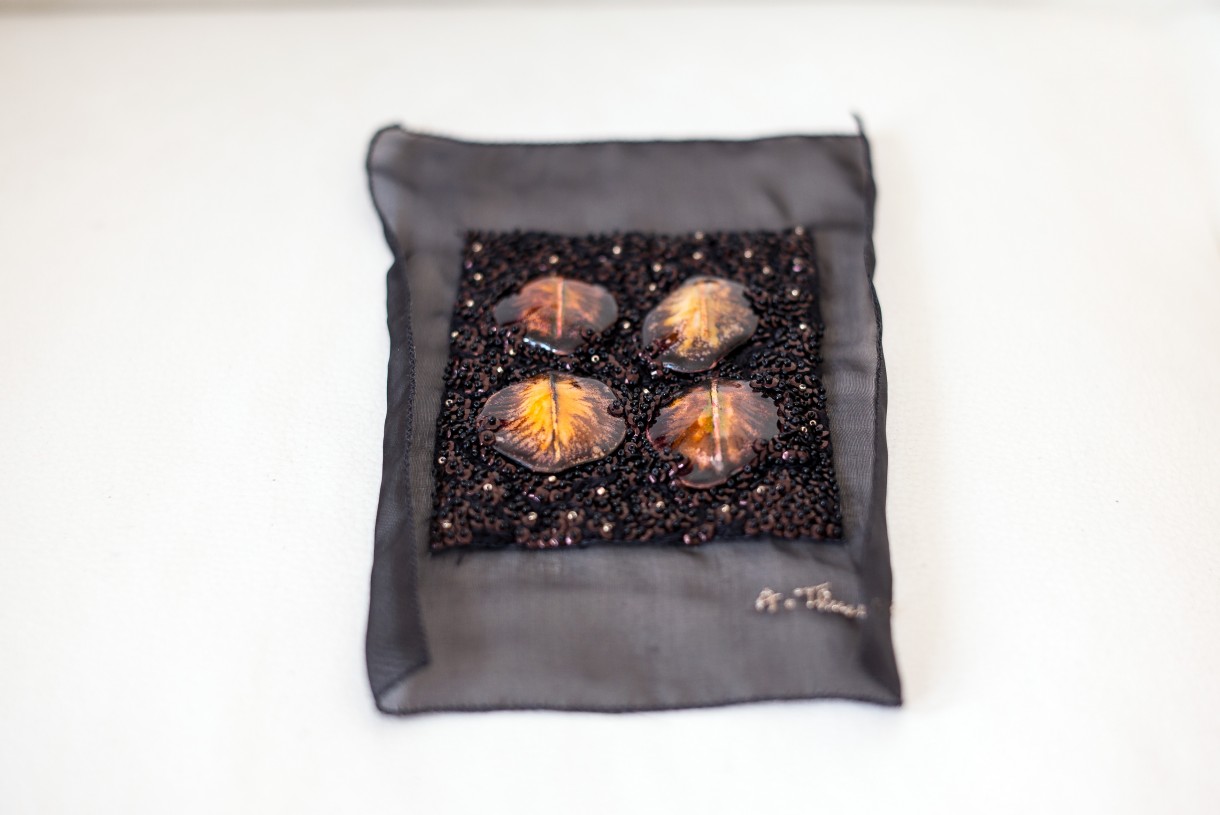 How does your creative process happen?
In my creative process I start either from a theme or a material. I like mixing noble materials with simple ones. It's fascinating to try to match two completely different materials. I also like to do small patterns on large formats, to play on the perception that one can have from afar, from near, on the lights, on the volumes.
How do you introduce yourself in a professional environment?
Initially, I introduced myself as a "hand embroiderer". Then, I decided to do a questionnaire to try to find out what was the perception that people could have about key words related to the creation and the craft, like embroidery, art, visual artist… I discovered that there was a big segmentation between the technical part and the pure creation. This segmentation responds to the fact that people tend to put you in a box: technician or creative, either one or the other. Basically, we can not be both. Embroidery is perceived as craft.
In this context, what is the best way to define yourself?
For me, technique and creation are inseparable. As I wanted to highlight the creative part, "hand embroiderer" was too reductive. At the moment, I introduce myself as a "craftsman-designer" by adding my two specialties, embroidery art and enamel on copper. Although I love to use many other techniques, I had to focus my skills on two key areas to simplify people's understanding. But, beyond the boxes, the challenge is to find the title that suits and avoid a term too generic, as "textile designer", for example. So that it can talk to people and be true to yourself, without being too pretentious. It's difficult.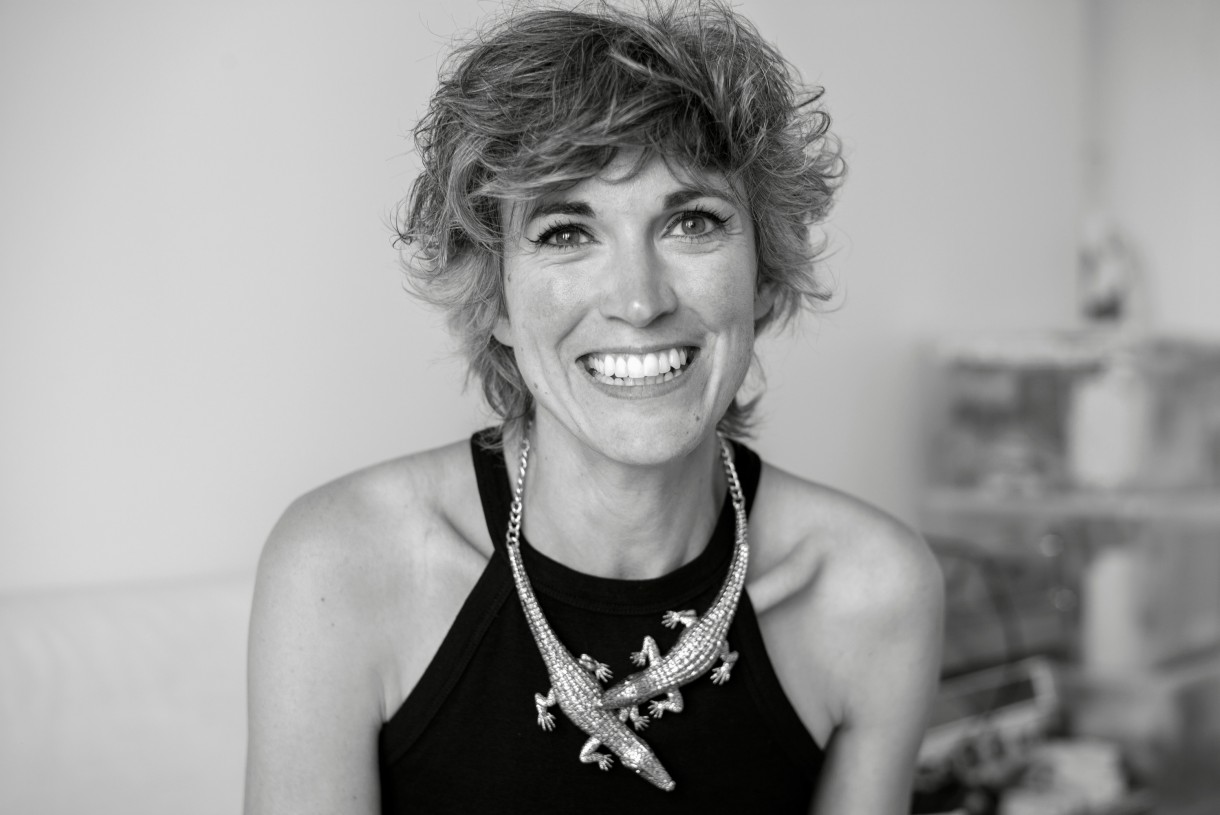 Embroidery: past or future?
It's true that the embroidery has a little old-fashioned connotations: grandmothers, kitsch flowers… often, we take embroidery for seaming, while the embroidery is a textile ennoblement. In addition, it connotes something very feminine in France, whereas all over the world, in India for example, men embroider, in Morocco men wear embroidery. In France, people who make and wear embroidery are especially women. Today, this is changing a little, especially thanks to the celebrities. Playing on materials and trompe-l'oeil, we can make embroidery of such discretion and subtlety that could very well be worn by men.
What do you like about your métier ?
There are several things. First, the gesture. When I take the hook, depending on the material I'm going to drill, there will be a noise that will be different… It's as if all the senses were awake at that moment: sight, hearing, even smell, depending on what you are embroidering, whether it's leather or other particular material. The gesture changes according to each subject: what am I going to do, how do I see it, how am I going to work it in volume, with what I can compose it…
Embroidery is a medium with which I can transcribe and express ideas that I can have in relation to my own sources of inspiration.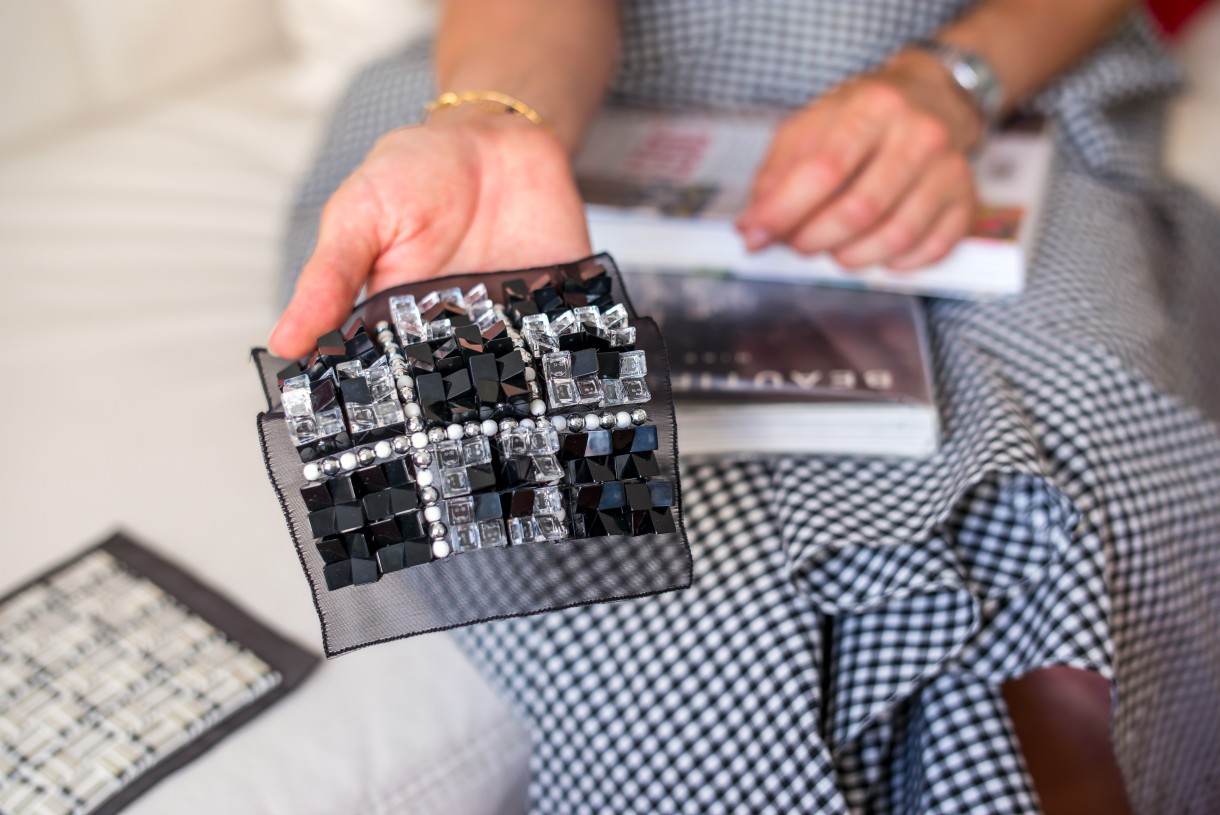 What do you intend to bring to your clients through your creative vision?
I've asked myself this question, how do I transmit something valuable to the others, knowing that embroidery is mostly about aesthetics. What I want to bring is value, either of an element or of a person: to enhance the interior of a house, a person. Embellish someone, make him feel good, by the uniqueness of the material or the cut of his clothes.
I wish to trigger an emotion, to touch, to surprise, to have an interaction with the person who's watching. It is something alive, which causes sensations and feelings. Whether a person hates or likes what I do, both of them are good to me. At least the person does not remain indifferent.
Which is the red thread between all your creations?
The common point between my creations is to have worked in a fairly geometric, structured, Cartesian way and have a modern result. It is also about patience, searching for the right materials. Then, in all that I do, nature remains the main source of insp­iration. I try to pay homage to nature, to its perfection. It's an ode, almost a thank you note, knowing that you can not match it at all, because it is already perfect the way it is. You can just interpret what the nature has already created.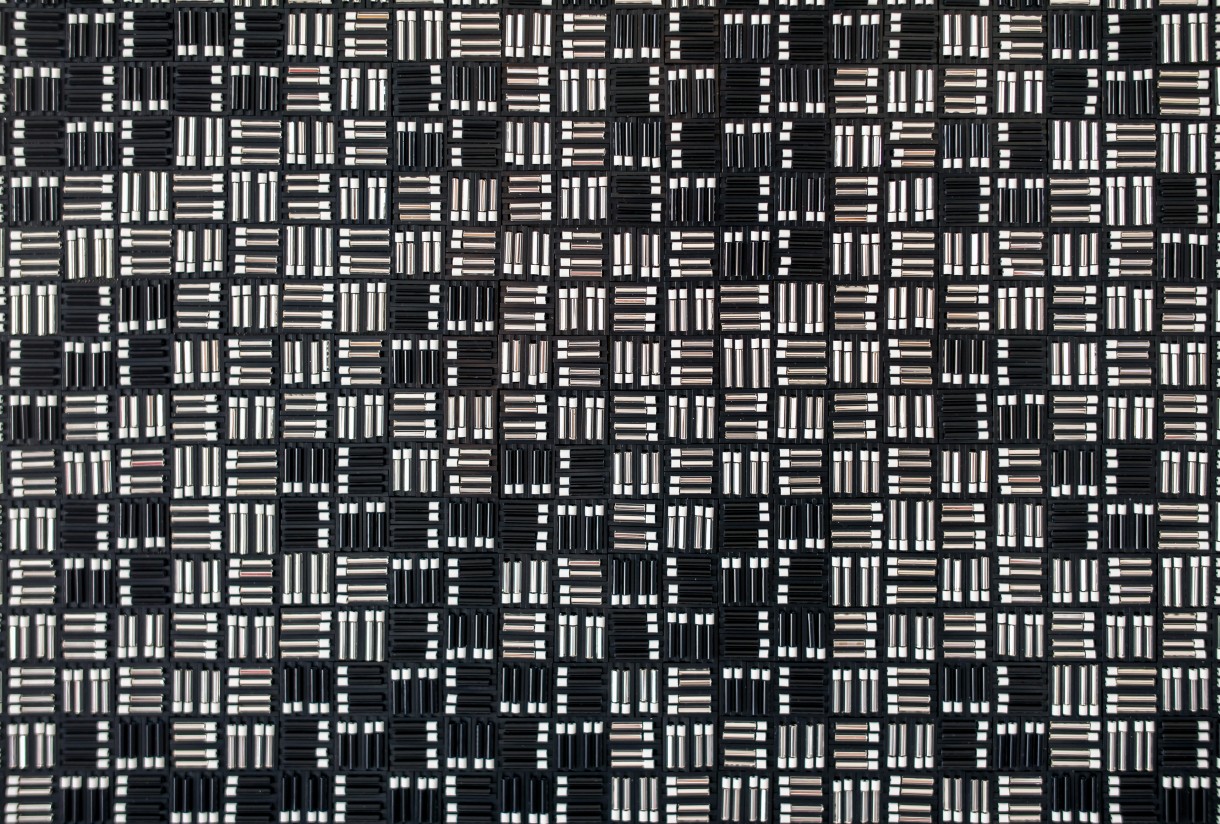 Do you prefer certain materials or techniques?
I am open to anything I could find. Any material can make sense, everything depends on what you do with it. Generally, what interests me is to create bridges between different techniques and subjects, because the mix of techniques is the source of innovation and it allows us to achieve results that we could not imagine.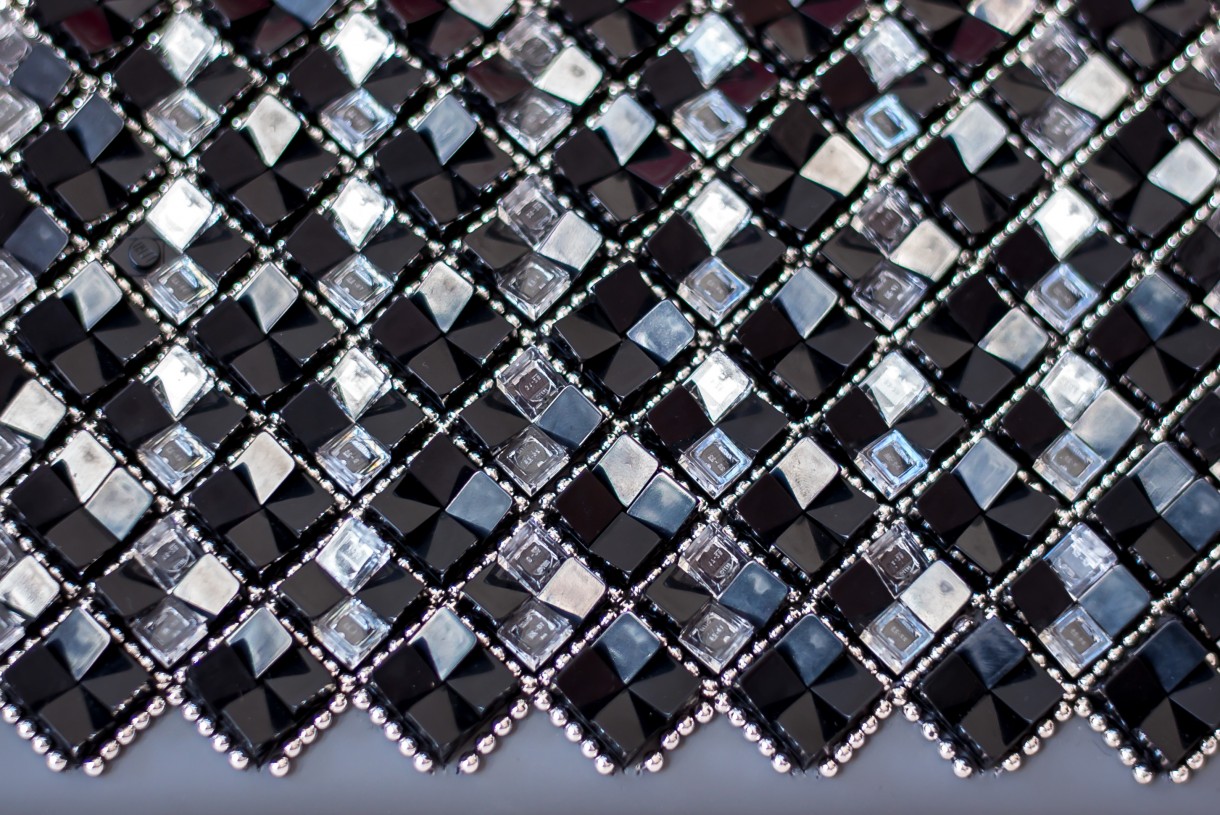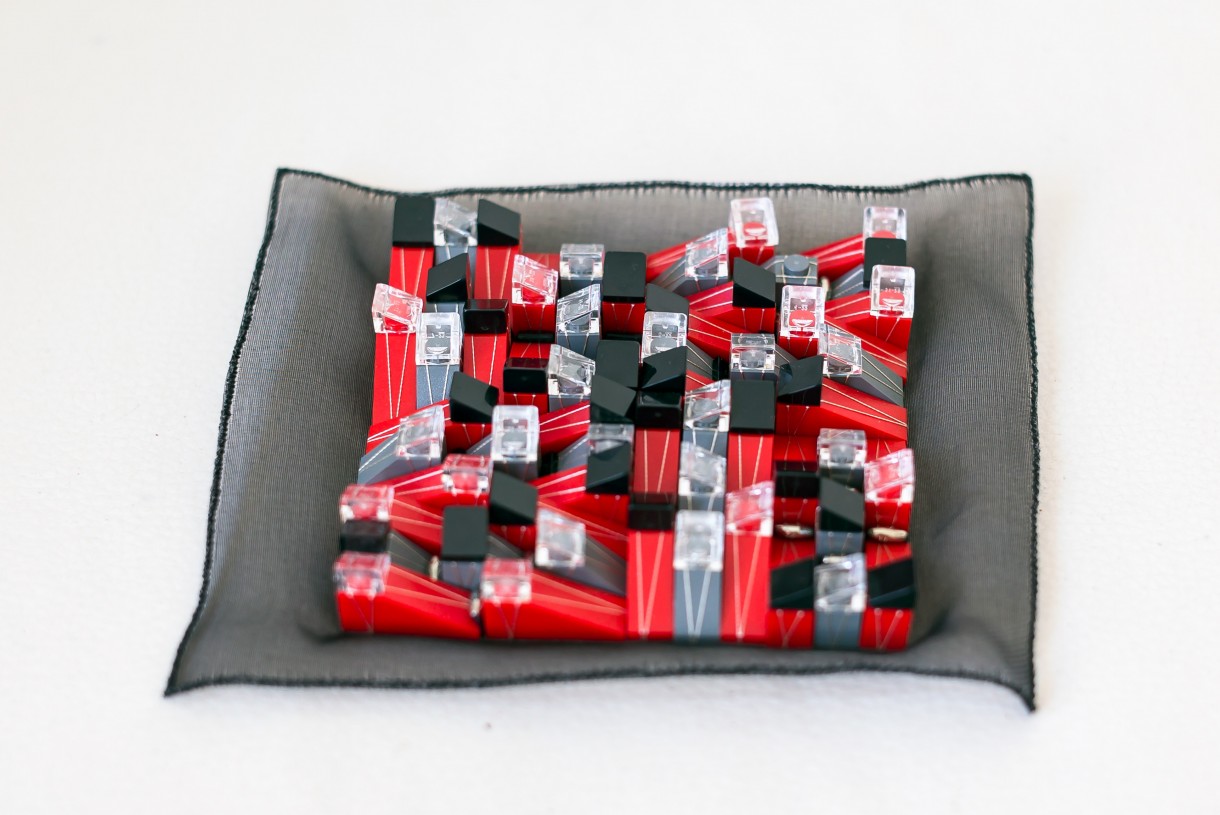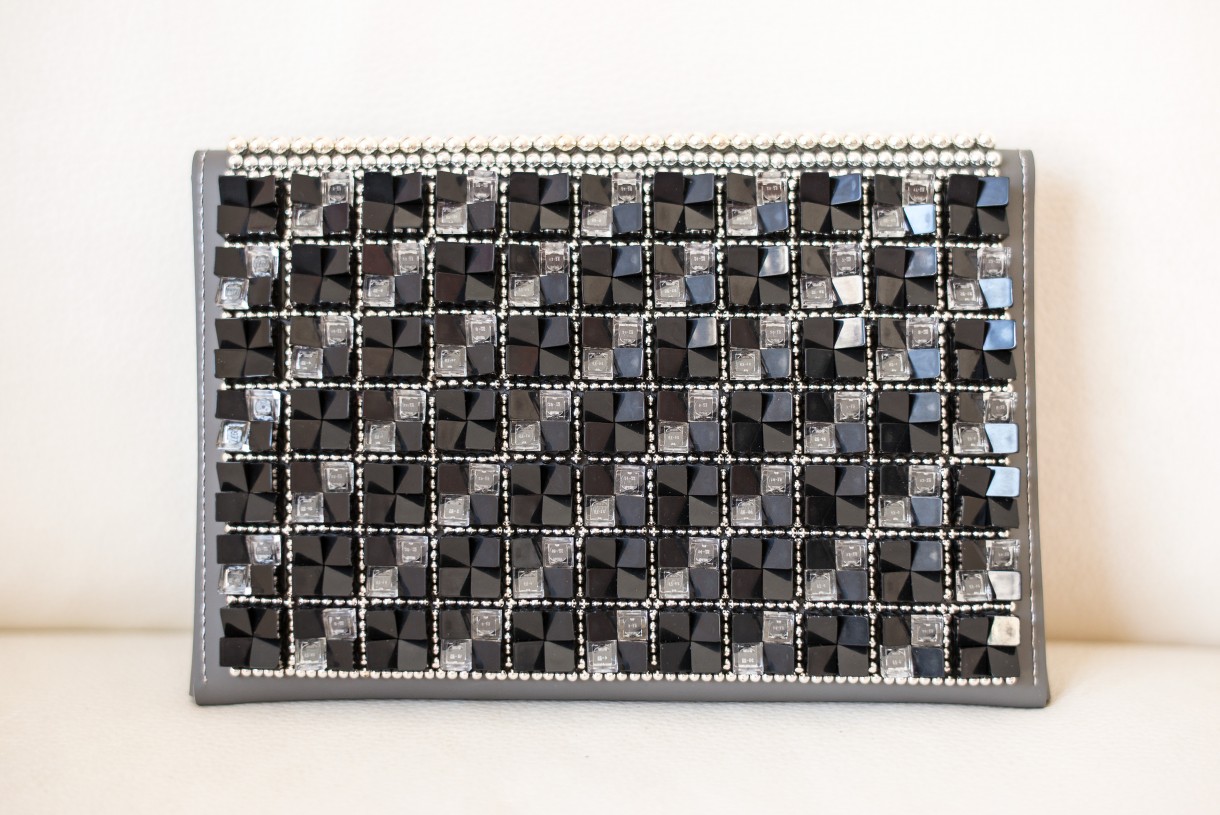 Which are your main inspirations?
Escher. Geometry. After, among the stylists, Alexander McQueen, who I find great. It is he who revolutionized the creation of fashion, in terms of originality, research and diversity of materials… Balenciaga, Lanvin, by their timelessness. I love art nouveau, but I prefer the more refined and timeless side of art deco. In architecture, Frank Gerry. Japanese origamis.
Credits:
Photos by Faurar Paris.
Original interview in French.
© Faurar